SPECIALTIES:
Water Mitigation
Mold Remediation
Asbestos Abatement
Hazmat Clean up
Reconstruction Services
TYPE OF FACILITIES:
Commercial
Industrial
Retail
Hospitality

EXPERIENCE:
Disaster Recovery Services
Reconstruction Services
Consulting Services
Emergency Preparedness Planning
DISCIPLINES:
Structural and Contents Drying
High-Rise Large-Loss Mitigation
Mold Inspection and Abatement
Fire Damage Recovery
Thermal Imaging Leak Detection
Emergency Preparedness Planning
Quality Assurance
Project Monitoring/Oversight
Post-remediation
Asbestos sampling and Abetment
Documentation and Reporting
Smoke Residue Cleaning
Odor Removal
SERVICES:
Emergency response and mitigation of water intrusions and fire damage,mold inspections, mold remediation, asbestos investigations and sampling, asbestos abatement, construction clean-up, "pump-out" services, post-mitigation and reconstruction. RestorationHQ, LLC's holds certifications through the IICRC (the Institute of Inspection, Cleaning and Restoration Certification- the certifying body for the inspection, cleaning and restoration industry), AHERA Accreditation (Asbestos Hazards Emergency Response Act), EPA, and OSHA.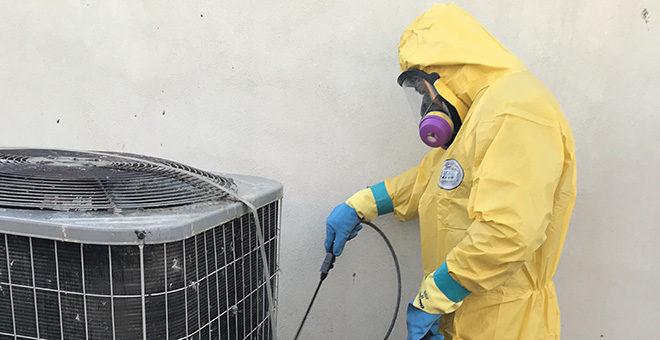 CERTIFICATIONS AND TRAINING:
WRT- Water Restoration Technician
Journeyman Water Restorer
Master Water Restorer
ASD – Applied Structural Drying Technician
CDS–Commercial Drying Specialist
AMRT- Applied Microbial Remediation Technician
CMR–Certified Mold Remediator
OCT–Odor Control Technician
SRT- Fire & Smoke Damage Restoration Technician
Journeyman Fire & Smoke Restorer
Master Fire & Smoke Restorer
CCMT–Commercial Carpet Maintenance Technician
UFT–Upholstery and Fabric Cleaning Technician
Journeyman Textile Cleaner
Master Textile Cleaner
RRT–Repair and Re-installation Technician
AHERA Building Inspector
AHERA Management Planner
AHERA Contractor Supervisor
Certified Lead Renovator
Certified Bio Clean Technician
GC–ROC #295623(General Contractor)
OSHA SAFETY COURSES:
Confined Space Entry
Personal Protective Equipment
OSHA 30 Training (Supervisors)
OSHA 10 (Technicians)
AVAILABILITY:
RestorationHQ, LLC provides immediate response to our client's em ergency service requests or appointments for inspections, consulting, and non-emergency procedures. The needs of our clients are our first priority. Call our 24-Hr Emergency Response Line at (480) 256-1453 (Phoenix), or (520) 771-8268 (Tucson) or contact us here. Thank you for your time and consideration. We look forward to working with you in the future.