15 Nov

In Case of Water Emergency, What Will You Do?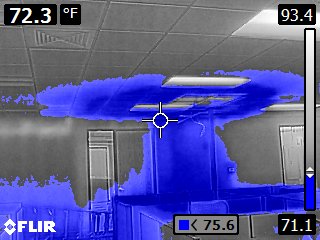 Water emergencies are serious and require timely action. Beyond the initial water damage, mold, mildew and bacteria grow quickly in moist environments and can pose serious health problems. While it may be tempting to have in-house janitorial dry saturated carpets or other leaks, without proper training and certifications moisture can be trapped in areas that can't be seen or felt. A professional restoration company can recommend a course of action to restore and protect your property as quickly and safely as possible.
In the meantime, here is a short check list for water emergencies.
In Case of Water Emergency Check List
Ensure your safety and those of your employees.
Call your Property Manager.
Call a professional, licensed contractor.
RestorationHQ is available 24/7 – Just call (480) 256-1453 (Phoenix), or (520) 771-8268 (Tucson).
For a major water leak, turn off the shut-off valve  (if it's easily reached).
Document the damage with photos or notes (your cell phone is great for taking quick photos).
Do not utilize any electronic appliances/equipment in or near the water.
When possible, unplug/shut down any and all computers and devices.
Not every water intrusion is the same and some waters may be contaminated. Be careful when trying to save items, you may cross-contaminate other areas and get yourself sick.