18 Sep

A Restoration Partner You Can Trust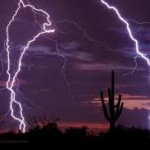 Even the most prepared properties are subject to damage from monsoons, tropical storms and other disasters. Lightning strike damage, flooding, mold, asbestos – you hope it won't happen to you, but if it does, you need a partner you can trust.
Any destruction to your building will require timely action. After a disaster or accident, you are responsible not only for your building's restoration but also for the health and well-being of its occupants. You carry a heavy responsibility, which requires a job-done-right when disaster strikes.
An experienced restoration contractor will have the knowledge, skills and specialized equipment to save your property from total destruction and get you back to business. Even if you already have a restoration company partner, in times of crisis, sometimes further assistance is needed to effectively handle the task at hand.
RestorationHQ is a team of licensed contractors who are guaranteed to be on-site within two hours of an emergency response call. We are available 24 hours a day, 7 days a week.