11 Jul

RestorationHQ Announces New Ownership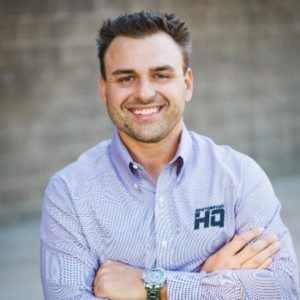 RestorationHQ is proud to announce that it has new company ownership. Owner Sergei Guk, who completed a successful management buyout in March, has more than 16 years of experience in every aspect of the restoration industry and is well-respected in the construction field.
"We both felt that the timing was right to officially pass the baton," said Tom Pritscher, former Managing Partner. "Sergei [Guk] and I share similar backgrounds and customer-focused values. Our customers have always come first, and they always will."
"We are excited by this new chapter in RestorationHQ's journey. Our success is built upon a solid foundation of management experience and the strength of our client relationships," said Guk. "As we continue to grow, RestorationHQ will continue to build upon that successful foundation by providing our clients with the exemplary services they have come to expect when they need us the most. We will always treat every job like it's a big deal because to our customers, it is."
RestorationHQ was founded in 2015 with the goal to deliver a better-quality methodology for the restoration process and the customer experience. "My decision for creating RestorationHQ was to start a company that specializes in the commercial real estate market and has a sole purpose of helping building owners and property managers recover from manmade or natural emergencies," said Guk.
With today's available technology, RestorationHQ can ensure faster, more efficient, better documented – and more effective – restoration services for our clients. As Guk says, "When a company is trying to recover from an emergency, they don't need another vendor, they need a partner they can trust who will represent their best interests and get the job done right. They need a teammate!"