We will always recommend taking the proper precautions during any water emergency so that your property is safe and damage is minimized.
Water emergencies are serious and require timely action.
Clients experiencing water damage usually like us to walk them through the steps to restoration, so this is how RestorationHQ will restore your property in the event of water damage.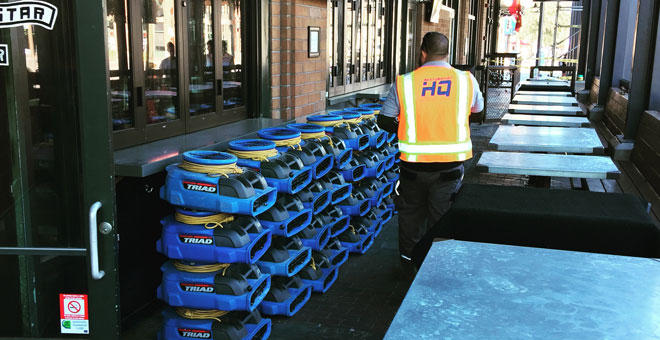 1. Site Visit
One of the very first things we will do in the event of water damage is conduct a site visit to assess the severity of the damage. This ensures our team is fully prepared to restore your property in its entirety. Often times, moisture can become trapped in areas that can't be seen or felt. This requires the proper resources and tools to appropriately repair.
2. Damage Assessment
During our site visit, our team will bring all of the necessary equipment (including thermal imaging cameras, and penetrating and non-penetrating moisture meters) to accurately detect any trapped moisture. During our assessment, our highly skilled team will identify all areas of saturation and document that assessment.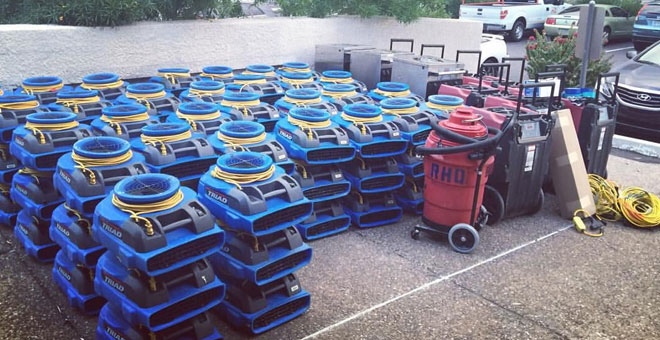 3. Water Removal
Following the assessment, the next step toward your restoration would be to remove any and all standing water. How do we do this? We use commercial grade extraction units. Our trucks come equipped with truck-mounted and portable units to allow us to use the equipment best suited for your situation.
4. Drying
Once the areas of saturation have been identified and the standing water removed, we will dry those areas immediately. We want to do this step thoroughly and quickly to help deter mold growth and structural damage. To dry your structure, our technicians use the appropriate arrangement of thermal energy drying systems, wall cavity injection equipment and commercial drying fans. This allows us to remove all access moisture from your building.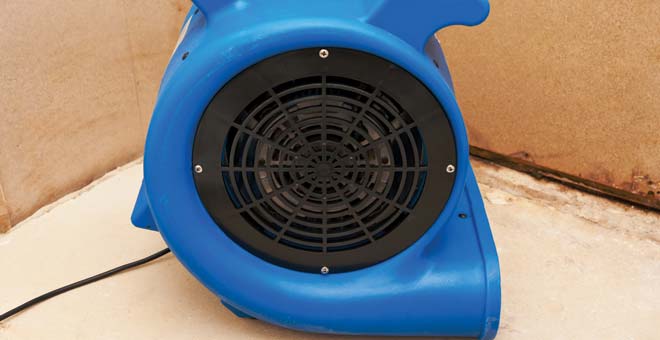 5. Documentation
For every type of service we provide, you receive very detailed documentation of every step of work performed at your property, including digital photographs, thermal images, closure testing results and a "methodologies used" summary to prove that the work successfully fixed your damage.
Placing the Structural and Content Drying Equipment
What do we use to quickly and efficiently dry your property?
We use specialized drying equipment, which also includes powerful dehumidifiers, so that your drying is accelerated and your property is restored as quickly as possible.
After we place the equipment at the optimal locations throughout your saturated property, our technicians monitor the drying process, taking moisture readings everywhere there could be moisture.
For more information on our water damage restoration standards, please look at IICRC S500 Standard & Reference Guide for Professional Water Damage Restoration.
What Happens When Your Restoration is Complete?
Because no two restoration projects are identical, our team will provide you with a detailed report as soon as we finish your water damage mitigation or microbial abatement. The estimate will also provide you with information on our repair work schedule so that you know exactly when our team will have your property restored to its pre-loss condition.
Learn more about water damage emergencies right here.
Water damage can be serious, and while we hope you never experience it, we are here to help if and when it does happen. Please call RestorationHQ at (480) 256-1453 (Phoenix), or (520) 771-8268 (Tucson) if you think your property has been damaged.